Recently, a good friend put out the Second book in her Fate on Fire Series. She is also the author of The Unicorn Rider Series. I had the wonderful opportunity of reading her newest book and interviewing her for all of you to get to know.
Wendy Knight:
Bio:
Wendy Knight was born and raised in Utah by a wonderful family who spoiled her rotten because she was the baby. Now she spends her time driving her husband crazy with her many eccentricities (no water after five, terror when faced with a live phone call, etcetera, etcetera). She also enjoys chasing her three adorable kids, playing tennis, watching football, reading, and hiking. Camping is also big: her family is slowly working toward a goal of seeing all the National Parks in the U.S.
You can usually find her with at least one Pepsi nearby, wearing ridiculously high heels for whatever the occasion may be. And if everything works out just right, she will also be writing.
Find out more about Wendy:
Facebook:
https://www.facebook.com/AuthorWendyKnight
Twitter:
https://twitter.com/wjk8099
Website:
http://wendy-knight.com/
Blog:
http://www.writethroughthenoise.blogspot.com/
Goodreads:
https://www.goodreads.com/author/show/7009940.Wendy_Knight
Interview:
1) What gave you the idea for this Series?
Since this one is the sequel to Feudlings, I'll tell you what gave me the idea for both of them! I was reading a story to my daughters, and in it, the princess was trapped in a tower. She asked the dragon to go get a boy to come climb in the window and save her. Why couldn't she just climb out the window herself? WHY? I was so annoyed. I want my daughters to realize that girls can be the kick-butt heroines in their own stories-so I created a character tougher than all the boys-And Ari was born!
2) What is your favorite genre to read? Name your Top 5 books:
My favorite genre is what I write-YA urban fantasy :) My all-time favorite books are the Harry Potter series. Next is the Mortal Instrument series, and then the Percy Jackson series. I love the Darkest Powers Trilogy, too, and then the Infernal Devices series.
3) What actors would you use for your characters if these books became movies?
For Shane, I think the closest actor I can come to what he looks like in my head is Matt Long, although he's not quite right. For Ari, it would be Victoria Justice, only taller and angrier! For Hunter, he's actually a football player-Heath Miller from the Pittsburgh Steelers.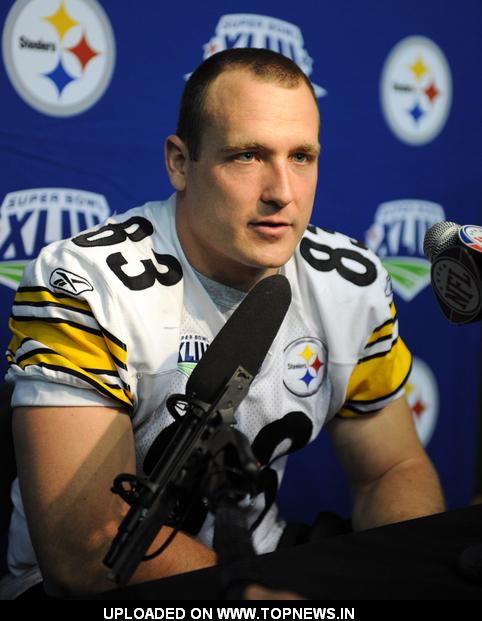 4) Since your stories are to enthralling and obviously gripping (since I stayed up all night both times to read them) what is some advice you would give to other writers on how to catch readers' interest?
They say to write what you know, which always confused me. Until I started writing. I think you write what emotions you know-pain, desire, longing. In my life, I've always wanted really good friends, and I put that in my stories. Everyone has been through something exciting or heart-breaking that they can draw from. Just take that emotion and stick it in your story and Wahla! You're done. Hehehe.
5) Why did you become an author? What inspired and motivated you to take on this daunting task?
I've been writing stories since I was teeny tiny. When I wrote Feudlings, my only goal was to finish it. Then it was finished and my adorable husband was like, "Publish this!" I'm very good at doing what I'm told, so I tried. Seriously, though, being an author is what I've wanted my entire life. It is truly a dream come true.
Thanks Wendy for sharing yourself and your books with us! It's so fun to learn new things about you!
And thanks for everyone who came to my blog to get to know Wendy. Below is a insight to her newest book and where you can buy it!
New Book:
Book Blurb:
Ari thought being in love with her prophesied nemesis sucked. But being responsible for her best friend's kidnapping? It sucks worse.
Ari and Shane thought they'd beaten Fate and ended the three-hundred year war plaguing their people. They thought love had won. But they were so, so wrong.
Instead of graduating high school like the normals, they're in a battle to save Charity – Shane's cousin, Ari's best friend, and the seer who might hold the key to ending the war for good. To do that, they're forced to accept help from a boy they aren't even sure they can trust. He's powerful and knows spells even Ari's never heard of, but he's also secretive and has a past he's determined to keep hidden . Add to that the fact that he has his sights set on Ari, and Shane would rather do without his help.
Ari has bigger problems than mysterious boys and their strange powers. The powerful Edren Family is hunting her brother, and she can't very well save him or Charity while they're constantly being attacked by her own people. To stop the raids, she has to take the fight to them. But if she starts hunting the family that raised her, what kind of monster will she be?
Fate still waits for the death of one by the hand of the other
The Book Can be Bought Here:
Amazon
Barnes and Noble